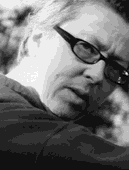 Tim Everitt has served as an Animation Supervisor and Compositing Supervisor on major Hollywood feature films such as Blood Diamond, The Guardian, and The Last Samurai, as well as smaller independent films such as Sideways, and Elizabethtown.  He has also created visual effects for television, including The Ghost Whisperer and Birds Of Prey.
Additionally, Tim is an award winning independent motion picture writer/directer. His films include "Too Fast, Too Young", starring Michael Ironside, and "Fatally Yours", starring Roddy McDowel.
Films he has written and directed have won major awards at national and international competitions, including the Houston International Film Festival, the New York International Film and Television Festival, the Chicago Film Festival, the Independent Film Producers of America "Cindy" Award and many others.
Tim A. Everitt holds an M.F.A. from U.S.C.'s graduate film program, and a B.F.A. from Drake University's Theatre Department.
Tim currently operates a production company with offices in Los Angeles and Seattle.  He is actively creating independent feature films and regional stage productions.