THE PHOTOGRAPHER
We are in production for the Philip Glass opera, The Photographer.
The opening has been postponed due to the coronavirus crisis, and is now set for  2022 at the Whidbey Island Center for the Arts.
Music conducted by Erik Ibsen-Nowak.
Dwight Zehm, Betsy Harvey, Nicholas Horiatis, and Logan Ball are the principal cast of The Photographer.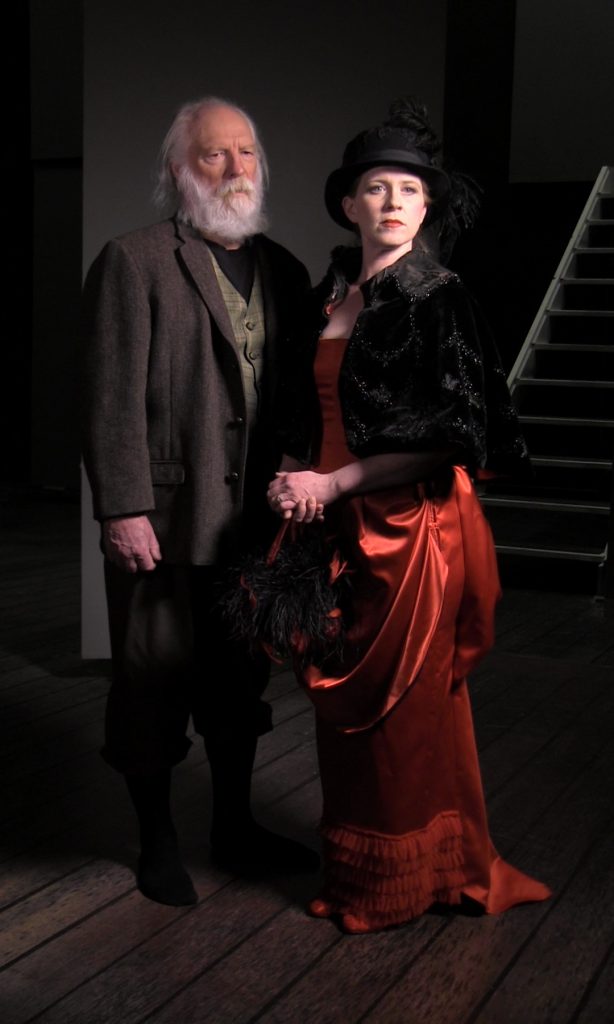 Dwight Zehm as Edward Muybridge and Betsy Harvey as Flora Stone in The Photographer.
FIRST LOOK: Music rehearsal for The Photographer.